Asics Gel Extreme33 Product Review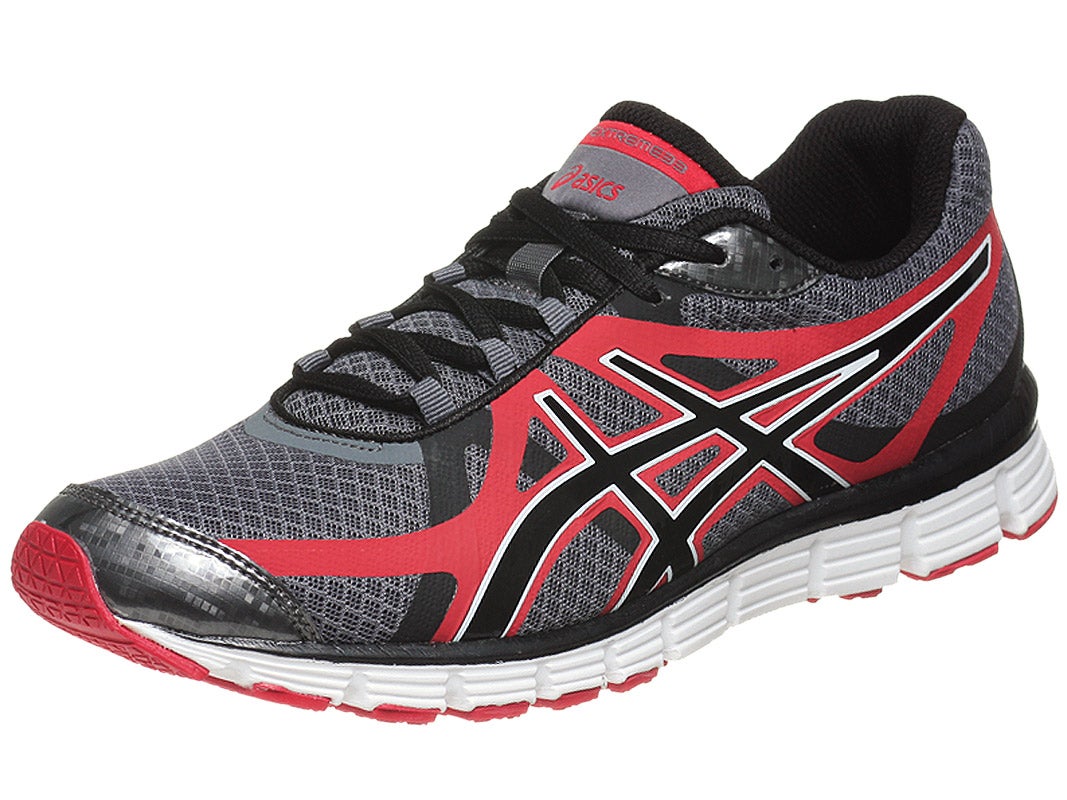 Short Take
What's so "extreme" about the Asics Gel Extreme33? Don't let the name fool you, this shoe is really about blending a nice mix of classic Asics features in a lighter weight design.
Big Features
Rearfoot Gel: A Gel unit in the heel provides significant shock absorption.
Seamless Upper: The upper of the Extreme33 uses minimal overlays, with stitching only by the heel, laces and toe cap. This saves weight and reduces the risk of irritation.
Durable Rubber Outsole: The Extreme33 uses Asics High Abrasion Rubber in the heel for increased durability.
Road Test
This minimum feature shoe in the 33 line is designed as a nimble daily trainer with a streamlined fit. Don't expect a lot of bells and whistles here - our testers found the Extreme33 to offer a simple, no-frills layout. But that doesn't mean the shoe feels cheap or flimsy. On the contrary, the upper of the Extreme33 is significantly padded and uses high quality materials.
The Extreme33's low-volume fit gives the shoe a faster feel, but for those runners with a normal to high volume foot, the shoe does not come with enough lace to use the final eyelet, if you need it.
Overall, the transition is smooth thanks to the continuous ground contact of the shoe, though one tester noted a bit of a transition where the lasting changes behind the metatarsals. All testers felt the shoe was more responsive in the forefoot, most likely a product of the shoe lacking a forefoot Gel unit.
Runners Say
"To me, this is one of the most well thought out shoes in the 33 collection. All aspects of the shoe feel like they're working together and the end result is a shoe that works with your foot without getting in the way." - Matt
"I like the upper fit, though I was expecting a bit more breathability from the open mesh design." - Daniel