Montrail Badrock Product Review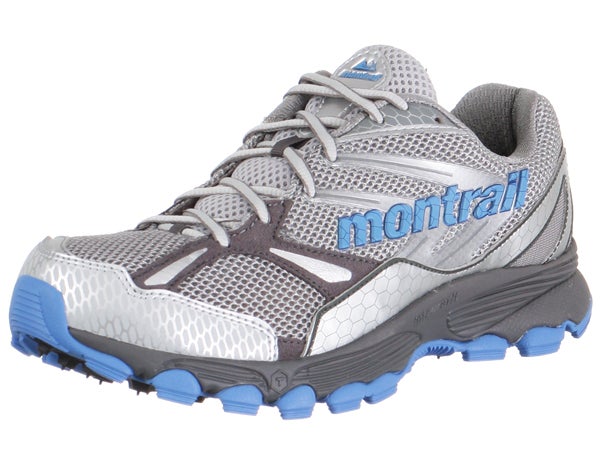 Short Take
About as rugged as you can get in a trail running shoe, the Montrail Badrock blends cushioning, pronation support, grip and protection from rocks and mud.
Big Features
Big Cushion: This shoe looks tough, but it also keeps you comfortable with a forefoot cushioning grid and full-length compression molded EVA foam.
Big Room: The Badrock rocks one of the highest volume uppers of any running shoe. Even runners with high-volume feet can wear their thickest run sock with confidence.
Big Grip: Bring your foot in for a sturdy landing on almost any surface with the sticky rubber outsole, featuring a flexible trail shield and plenty of lugs for added cushioning and traction.
Trail Test
If you haven't sensed it already, "big" is one of the best words to sum up this shoe. It fits true to size, but in almost every other dimension the fit is generous. It also offers a big amount of cushioned feel, particularly for how rugged it looks.
The Badrock rides well for the degree of stiffness in the mid/outsole. Midfoot strikers enjoyed the transition of the shoe a lot more than heel strikers, but even those landing on their heels felt that the transition was decent and that the ride was very stable.
This shoe is a good match for the trail runner who wants a protected ride. It's definitely a shoe that's on the beefy side of the spectrum, but it remains nimble to go the distance on longer runs without tiring out your legs.
Runners Say
"When I saw the shoe in the box, I thought I was in for a clunky, bulky ride. But the Badrock doesn't feel like a boot once you get it moving." - Lauren
"There's enough room in these shoes to fit another pair of feet. OK, maybe not quite. But the Badrock would be great for the runner who likes a roomy fit." - Matt
"The mid/outsole offers a stable platform and more cushion than I expected." - Daniel