Nike Flex Trail Product Review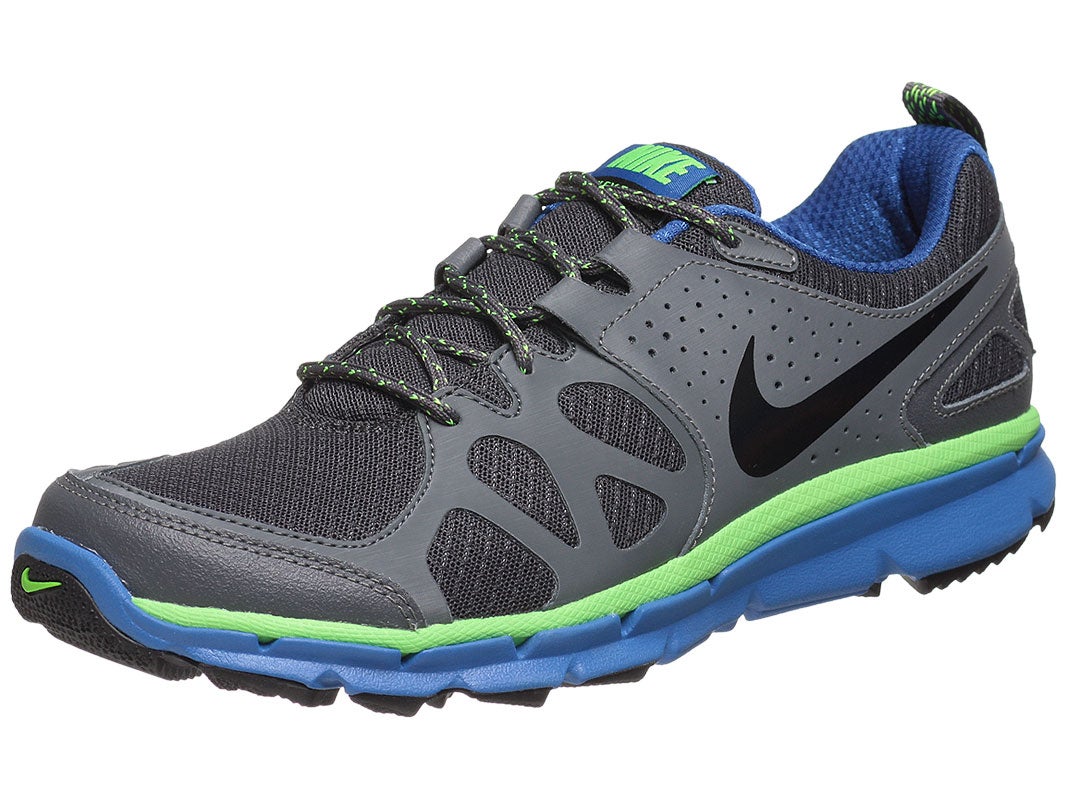 Short Take
A responsive feel and smooth transition make the Nike Flex Trail an option not to be ignored when searching for a shoe for road and light trail duty.
Big Features
Two Part Cushioning: A firm Phylon foam cradles and sits underneath a softer midsole layer, resulting in a responsive ride with a cozy underfoot feel, as well as a touch of stability for the very mild overpronator.
Accommodating Fit: A fit that is simultaneously secure and generous makes the shoe comfortable for long periods of wear, while a moderately roomy forefoot suits a wide variety of foot shapes.
Durable Upper Construction: A reinforced toecap and heel cup make the shoe a bit more rugged while offering some protection against hazards.
Hybrid Outsole: A modestly aggressive outsole design is suitable for use on both paved and unpaved terrain.
Road Test
We weren't sure what to expect when the Flex Trail arrived in stock. Nike didn't attach too many bells or whistles to this model. But in our opinion, this shoe is better off for ditching a bunch of tech in favor of a simpler setup.
The cushioning of the Flex Trail is responsive and energetic, a departure from many of Nike's pillow-soft offerings. We felt a smooth transition, aided by flex grooves throughout the outsole, and the shoe's 7mm heel to toe differential encourages a fore-to-midfoot strike, while being forgiving enough to accommodate heel strikers as well.
For a shoe from a company not usually known for their trail offerings, the Flex Trail offers impressive traction. Though not the best for loose or technical terrain, the shoe does offer multidirectional grip, which we found performs well over fire roads and hardpacked singletrack. It's also suitable for pavement, making the Flex Trail a solid option as a hybrid shoe to take you from your front door to your favorite trail.
Runners Say
"I'm surprised at the runability of this shoe. Not the smoothest shoe I've worn but for the price its hard to beat." – Daniel
"With a roomy toebox, secure midfoot, and cozy interior, this shoe has a fit that is going to make a lot of people happy." – Taro
"This shoe fits into the 4-8mm drop design that many runners are finding to be the perfect blend of low-profile and cushioning. It's a good option for someone looking for a hybrid trail shoe in that category." - Erik