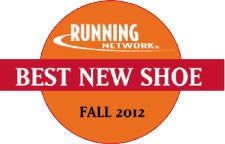 Fast, light, and flexible, the Asics Gel Lyte33 is a shoe that's itching to be unleashed on the road. The design is simple: a cushioned, super flexible midsole sits beneath a streamlined and breathable upper. The Lyte has a smooth and snappy turnover; a great shoe for racing, speedwork, and tempo runs.
Model Number: T2H7N.9901
Important Shipping Note: U.S. sales only.
Need fit help?

Weight: 6.7 oz (size 8)

Stack Height: Heel (22mm), Forefoot (16mm)
Available Widths: B=Medium
How It Fits (based on width B)
Sizing: Standard running shoe length
Heel: Medium
Midfoot: Medium to low volume
Forefoot: Medium
Toe-Box Height: Medium
Arch Structure: Medium-high
Shoe Shape: Curved